For a woman, one of the most disappointing and heartbreaking things that you can experience is the desire and the want to have children but, maybe due to a medical condition or just plain genetic luck, they are unable to do so. It can impact her life and leave her feeling depressed and incapable, thankfully, in this day and age, there is more information and research coming to light every day to assist couples with conception. And one of the most effective examples of fertility treatment is IVF (or In-Vitro Fertilization). However, surprisingly for medical professionals, new studies have shown that acupuncture therapy combined with IVF treatment has some positive and impressive effects. So let's explore the validity of this research and also who it is most suitable to be performed on.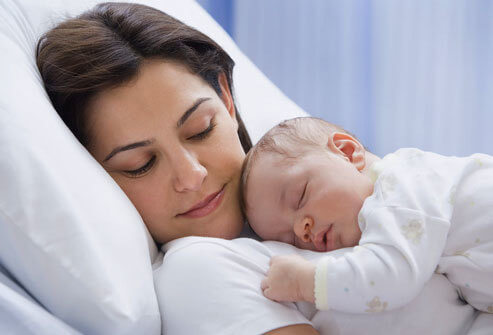 The studies
A number of different studies have been carried out around IVF acupuncture and while the alternative medicine community support and stand by the findings of these studies, they are often disputed by the medical community who cite that the studies were flawed in their selection of candidates and that the statistical data. When compared to regular IVF pregnancy success rates the improvement in these statistics was negligible. However, there is evidence from the alternative medicine field that acupuncture could improve blood flow to capillaries in the uterus. By its own admission, IVF acupuncture is unlikely to assist people who have more specific problems like high FSH levels or who are prone to miscarriage may receive little benefit from it and their expectations should be realistic. Nevertheless, one point of consensus between western doctors and alternative practitioners is that the acupuncture process has a calming and relaxing effect and on women who are about to receive IVF – this can be invaluable, as lower stress levels will result in the likelihood of the IVF treatment being successful increasing dramatically, without the use of medication. And in my opinion, I think it all depends on what field of medicine you trust more and when it comes to fertility problems most people will be willing to try it if they think it will work.
The process
So what is the actual procedure of having IVF acupuncture? First off you will need to source an acupuncturist to perform the procedure. Some fertility clinics are actually offering on-site practitioners who can perform the procedure as part of your ongoing treatment. However if your chosen clinic does not provide somebody to perform it then you may be permitted to source your own practitioner and bring them to your appointment, if this is also not possible then you can book an appointment with a local practitioner within two hours each side of your implantation. Be sure to check that your acupuncturist has experience with this kind of acupuncture as they will have a better understanding of exactly which points to manipulate and will be able to belay your concerns and explain the benefits and myths surrounding IVF acupuncture. Please follow this link through to Tao Acupuncture for more information on the potential benefits you could receive from IVF acupuncture.