Eating healthy and working out has become more fashionable than ever before, and as a result, there are now a seemingly endless amount of gyms springing up all over the place. Unfortunately, having so much choice doesn't always make deciding very easy, especially if you're not sure what to look for when scouting for a new gym to train in.
Choosing the right gym to workout can make or break your fitness routine, so it's important to find a place that's not only convenient to get to, but also makes you feel comfortable with the surroundings and the staff as well as the other clients.
Shopping around for gyms is something that can quickly get expensive; one time fees are expensive, and many of the free trials on offer don't really give you enough of the experience to make an informed decision on how much you like the place. So, as well as actually getting a feel for the gym, it's a good idea to a little research on the different programs on offer, and the credentials of the trainers holding the classes, before deciding to make that all-important visit for your initial session.
Finding the Best Executive Gym
Location and Convenience
Top of the list for most people is location. The closer and more convenient it is for you to visit the gym, the more regularly you'll be able to visit, and the more likely you'll actually do so.
Atmosphere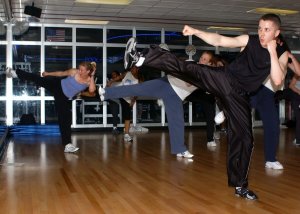 It's highly important to feel at ease in your gym. If you're just starting out it's common to have insecurities about working out around others with a much higher level of fitness, in which case you'll be looking for a place the offers beginners classes, or private sessions. If you're a long time gym goer and confident in your abilities, then you'll no doubt be looking for a place where you can work out with other high-level athletes. Some gyms provide classes and session for all levels of fitness; others don't.
Services and Facilities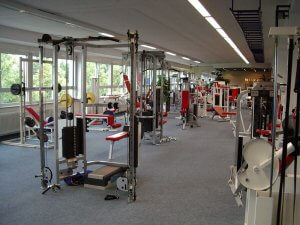 Most gyms are built with a specific purpose in mind. Some are simply for fitness and offer an array of machines and weights, others incorporate aerobics, yoga, dance and other forms of exercise, others are geared more towards combat sports and martial arts, and some even incorporate them all.
Choose a gym the offer the services that you would most like to take advantage of, and as far as facilities go, locker rooms, showers, swimming pools, sauna's, steam rooms may be considered a luxury in some gyms, or they may come as standard in others.
Staff Credentials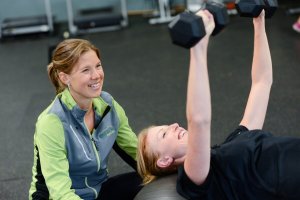 In the world of fitness, it can be easy to construct an elaborate past that exaggerates one's credentials, however, it's usually just as easy to uncover any frauds with a little research. Be sure to ask around about your trainer's credentials, and take to the Internet to conduct your own research if needed.