Buying a car is an exciting process, you get to view loads of new and exciting models and if you're lucky you might even get to take one or two out for a test drive and most important of all – you can get rid of that old banger of yours. But is buying a brand new car always the best option? Are there any notable benefits to purchasing a used car? The truth is that there absolutely is! There are a number of pros and we are going to share some of them with you. Of course if you have the money to burn then by all means go ahead and purchase your brand new car outright, though for those of you that are looking to make significant savings read on.
The five major benefits of buying a used car:
Better prices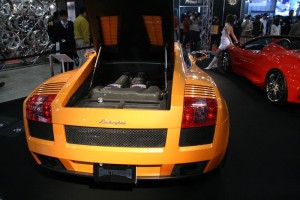 First of all I think the most important point to highlight is that by purchasing a used car you will always save a considerable amount of money. Of course there is no finer feeling than stepping into a brand new car, one that no one else has ever owned before. That delightful new car smell, brand new upholstery and not one mile on the clock is something to be desired but at what cost? Depending on the vehicle in question, a pre-owned model could save you thousands in some cases!
You can avoid new car fees
Buying a brand new car from a dealership will likely have a number of additional fees added on top: processing and advertising fees, taxes, DMV fees or equivalent – all of which can add a significant amount of money on top of what you are already spending. On the other hand if you are buying a used car from a private source you will be able to avoid paying out for some of these random fees.
Information at your fingertips
Shopping for a used car in this day and age is an entirely different experience than it was before the internet age. All you need to do now is type in a search phrase like "buy used cars" and you'll discover a wealth of information at your finger-tips – Information that will allow you to discover the history of a particular vehicle, the value of a specific make or model available in a number of different conditions.
Variety is the spice of life

When you're buying a new car you are limited to what you can choose from, whereas going for a used car you will more or less have an endless supply of models to choose from! OK so they aren't going to be in crisp, mint condition but typically if you search hard enough you can find anything you want in relatively good condition.
Depreciation is inevitable
Like it or not that brand new car of yours is going to lose up to 40% of its value in the first year – not only that but the novelty will wear off just as fast. A car is a car at the end of the day and unless you never bother using it the car is going to get old and depreciate over time.